It's Our Birthday! Every Purchase Between 12/1-12/15 Will Receive a Gift From Us & The Chance to Win $250 Gift Card!
White Blonde 5x6.5 Mono Topper - 16 inches
Turn the volume up! This topper is extremely lightweight and adds the perfect amount of volume to the top and crown areas. This white blonde beauty is meant to be worn away from the hairline and is easily styled into a voluminous look. The monofilament base is perfect for someone that wears a less defined part.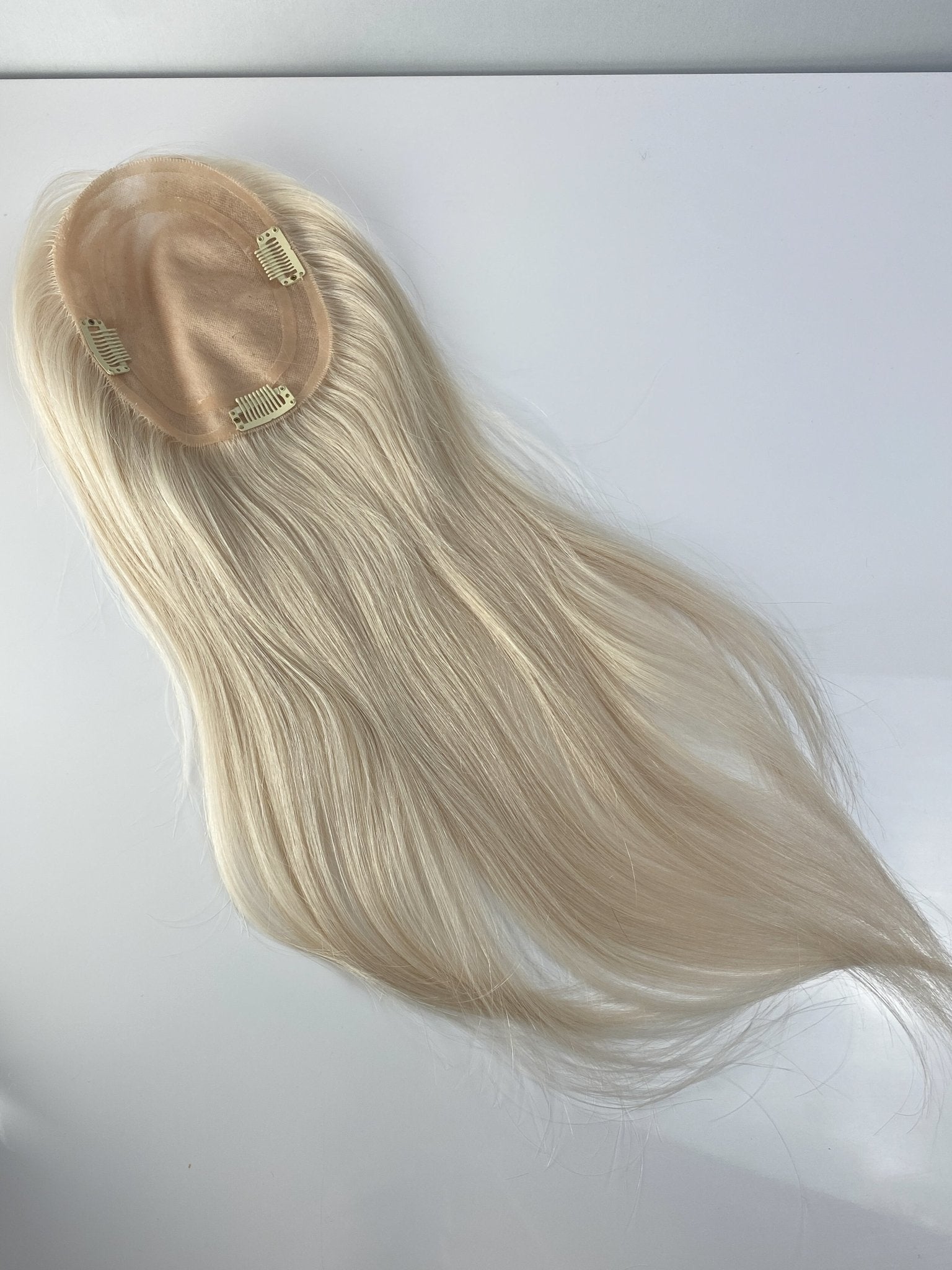 Note On Color Variation
We do our best to show the true colors of our pieces as we see them in-person. We do acknowledge that some monitors and screens can display color in different variations. If you have any concerns or questions regarding hair color, sizing, or lace color, we highly recommend scheduling a complimentary zoom consultation with our experts.
Learn About Our Shipping & Return Policies
No Refunds, Exchanges Only
Exchanges returned to the post office within 72 hours of receiving your package
Wig or Topper must be in EXACT condition it was received
We do not accept exchanges on customized items
There is a Restocking fee on all exchanges
We reserve the right to deny any exchange if any of our criteria is not met